How to easily hide the notch area of the OnePlus 6
1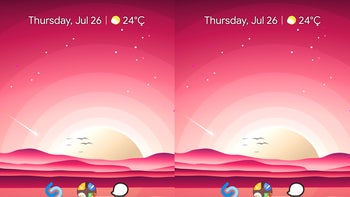 Hate them or love them, notches are likely here to stay for the observable future.

Fortunately for all those who despise the recent design trend, many manufacturers bake in a useful feature that lets you hide away the notch of your device by applying a black background, which sort of blends it with the surrounding frame of your phone as long as it's black in color. That's a more than acceptable trade-off given how partial are some of you to notches and such unorthodox designs.
Credit where it's due, OnePlus adorned its latest
OnePlus 6
flagship with a notch but also baked in such a nifty setting, which allows you to get rid off the notch and enjoy your phone as it were a much more traditional handset.
While it's unlikely that you could have missed this option if you've been enjoying the handset for a while, we thought it would be useful for many of you to walk you through the process of disabling the OnePlus 6 notch.