OnePlus 5T or Samsung Galaxy S9: which one would you get?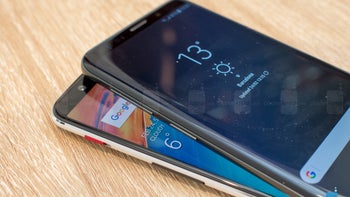 The
Galaxy S9
has just been announced and it's a beautiful marvel of a smartphone. Shiny glass all around,
an awesome new camera
, Samsung's gorgeous AMOLED display curved at both ends... it definitely turns heads around. And it sports the latest-and-greatest in hardware, with a Qualcomm Snapdragon 845 and 4 GB of RAM.
But we all know what's not great about it... that price. Unfortunately, it seems that we live in the post-$650 flagship price world, as both Sammy and Apple are pushing their price tiers up and others are following suit.
Well, with some exceptions. While small manufacturer OnePlus has been raising its prices over the years as well, its latest "flagship killer" — the
OnePlus 5T
— still sits at $559 — well below the S9's price tag. And it's not a device you'd smirk at either, with the Snapdragon 835 inside, a mind-boggling 8 GB of RAM, and a real pure Android experience, which solidifies an extremely snappy performance. Its camera is no slouch, too.
So, is spilling the extra $160 for a well-known brand worth it to you? Or are you increasingly considering going for a OnePlus this time around?