OnePlus 5T hands-on photos and full specs leak out
38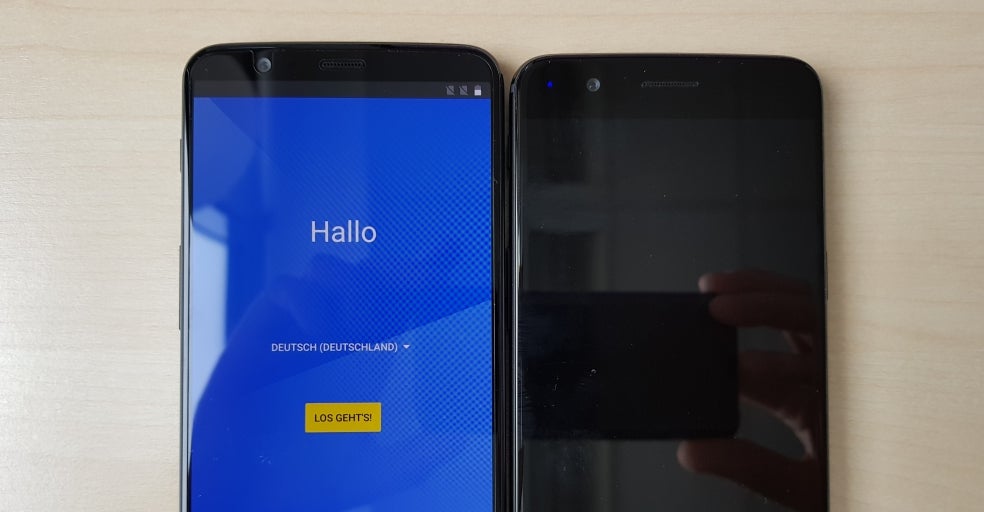 Want to see the OnePlus 5T before its official unveiling?Well, now you can, as the phone's been inadvertently revealed by ZDNet Germanyin a series of photos that show the upcoming handset both on its own, and alongsidethe OnePlus 5 and a couple of other smartphones (Samsung Galaxy S8 and Xiaomi Mi Mix 2). Moreover, we're getting anexhaustive OnePlus 5T specs sheet to check out.
As you can see below, there aren't any surprises when itcomes to the design of the OnePlus 5T. Just as most rumors predicted, thehandset looks a lot like the Oppo R11s, sporting a 6-inch AMOLED display with 1080x 2160 pixels and an 18:9 aspect ratio.
The OnePlus 5T measures 156.1 x 75 x 7.3 mm and weighs 162grams. Thus, despite its larger display, the new handset is not much larger thanthe OnePlus 5 (154.2 x 74.1 x 7.25 mm), and its thin bezels certainly help inthis regard. Another design change concerns the fingerprint scanner, which nowsits on the rear of the phone (whereas the OnePlus 5 has a fingerprint sensorembedded on the front).
Large screen and rear fingerprint sensor aside, the OnePlus5T offers pretty much the same features as the OnePlus 5, including aSnapdragon 835 processor, a dual rear camera with Portrait Mode, a 3300 mAhbattery, and Oxygen OS based on Android Nougat. Things haven't changed when itcomes to memory, either, so the 5T has two variants: 6 GB of RAM+ 64 GB of storage space, and 8 GB of RAM + 128 GB.
There's still no word on exactly how much the OnePlus 5T will cost,but it looks like the new smartphone is going to be a bit more expensive than itspredecessor (despite a recent report contradicting this).
The OnePlus 5T will be officially announced next week, onNovember 16, and should be released on November 21. Are you waiting for it?
source: ZDNet