Official: Here's when the OnePlus 5T will be announced and released
11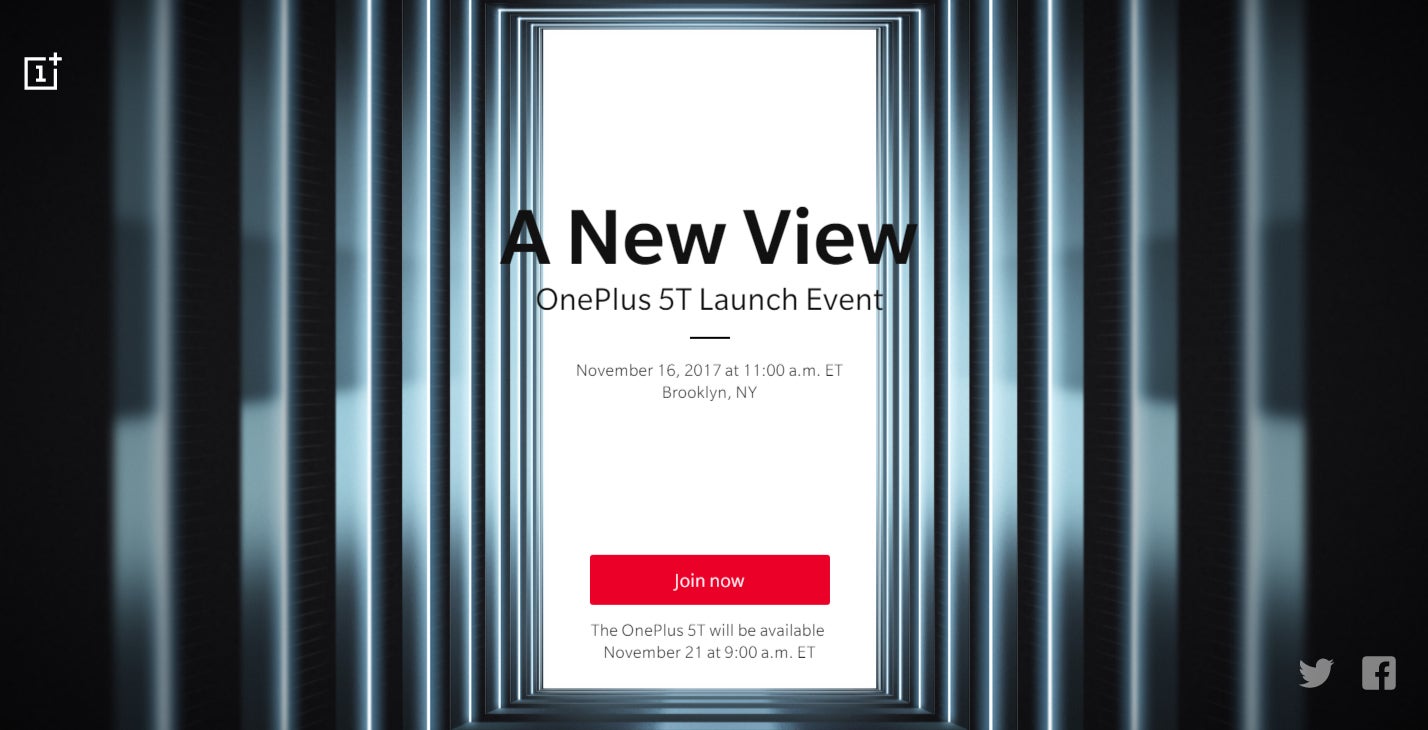 OnePlus just revealed some precious details about the OnePlus5T - its next flagship smartphone that's coming soon to replace the OnePlus 5.The 5T will be officially announced on November 16, in New York City (as expected). Moreover, we nowknow that the upcoming phone will be launched shortly after its announcement -on November 21. According to OnePlus, sales will start on that day at 9:00 am ET (Eastern Time).
OnePlus has yet to share specific details on the price ofthe OnePlus 5T. However, the company's CEO recently suggested that the smartphonewould not cost more than $600 - thus, the 5T may not be much more expensive thanthe OnePlus 5 (released back in June for prices starting at $479).
The OnePlus 5T announcement event will be hosted under thetitle "A New View." This may be a reference to the fact that the smartphone sports a 6-inch display with thin bezels, in contrast to all previousOnePlus handsets. While we're waiting for OnePlus to finally announce its brand new phone, you might want to check out our OnePlus 5T rumor round-up and see what the device is expected to offer.
Get ready for #ANewView. Meet the #OnePlus5T on November 16. https://t.co/AuAAsRIg2ipic.twitter.com/RHsZuCT7Oe

— OnePlus (@oneplus) November 6, 2017
sources: OnePlus, OnePlus on Twitter
Recommended Stories