OnePlus reveals the first photo taken with the OnePlus 5
19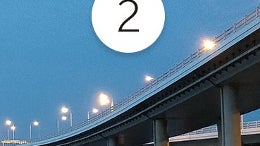 Not long after announcing that the upcoming
OnePlus 5
will feature a main camera
made in collaboration with DxO
, OnePlus today revealed the very first (public) photo shot with said camera.
As you can see below, OnePlus posted two images on Twitter, asking fans to guess which of them was taken with the OnePlus 5.
It only makes sense for the better looking image to be shot on the new phone - and that's certainly photo no. 2. photo no. 1 (on the left) looks murky, while the image on the right is cleaner, with more vibrant colors and finer details. Unfortunately, high-res versions of these images aren't available, but it's obvious what OnePlus wants to tell us here: the rear camera of the OnePlus 5 should be able to take really nice photos in challenging lighting conditions. Of course, we're eager to test this camera as soon as the upcoming handset is released.
Rumors have it that the rear camera of the OnePlus 5 will be a dual one - somewhat similar to the camera of the Apple iPhone 7 Plus (although it's not clear if this means that optical zoom will also be on board).
The OnePlus 5 will be officially announced and released later this summer. It's been confirmed that the handset has a fingerprint scanner on the front (just like OnePlus' previous phones), and is
powered by Qualcomm's high-end Snapdragon 835
processor.
If you're interested in the OnePlus 5, is its camera performance important to you? Or would you rather want OnePlus to concentrate more on improving other key features?