One-third of U.S. to be covered by LTE in 2010 says Verizon
This article contains unofficial information.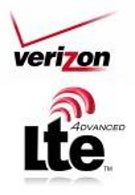 As testing of its 4G LTE network ends in Boston and Seattle, and with "friendly user trials" starting later this summer, Verizon CTO Tony Melone says he expects one-third of the country to be covered by LTE by the end of this year. So far, the carrier has seen peak rates of 40Mbps and 50Mbps (down) with average download rates of 5Mbps to 12Mbps and upload rates of 2Mbps to 5Mbps. Melone says that 25 to 30 networks should be launched this year, representing a third of the U.S., which is expected to double 15 months after launch. By the end of 2013, Big Red's 4G network will be the same size of its current 3G coverage, if not larger, according to the Verizon executive. Melone also added that the first LTE smartphones for Verizon would be available in the first half of 2011 while other data centric devices like aircards, USB sticks and devices like Mi-Fi would beat the handsets out by about one quarter. At the same time, Verizon will continue beefing up its 3G network even while working toward finishing the LTE build-out.The carrier says it believes that when finished, its LTE footprint will be larger than the 3G coverage of competitors. It's a lot for Verizon customers to look forward to.
source: Engadget (
Trials end
),
(LTE coverage
), (
LTE devices
)