One of the most specc'd-out cameraphones set to land in the UK on December 1 due to high demand
40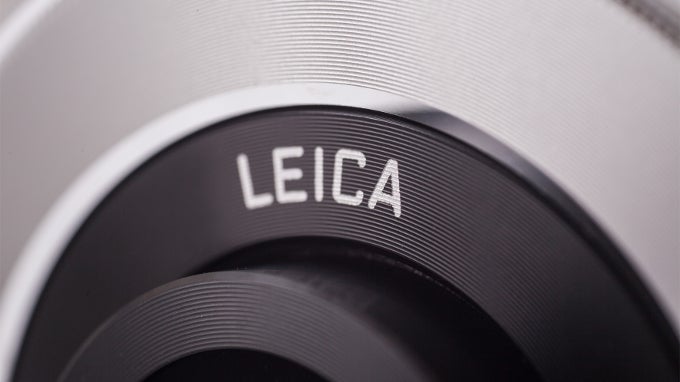 Do you remember the
Panasonic DMC-CM1
cameraphone, the compelling concoction between an Android handset and a point-and-shoot camera? Announced two months ago, this device blurred the lines between smartphones and handheld cameras even more - with its extremely-large 1-inch 20MP sensor (the very same sensor can be found across some Panasonic cameras, such as the DMC-FZ1000) and a Leica DC Elmarit lens with an aperture of f/2.8, the DMC-CM1 is certainly a zinger in the camera department (on paper, that is). Full manual control of the camera, high ISO light sensitivity range (ISO 100-25,600), and 4K video recording have also been thrown in the mix.
As far as its smartphone specs are concerned, the Panasonic DMC-CM1 sports a 4.7-inch 1080p display, a quad-core Snapdragon 801 SoC, churning the gears of the handset at 2.3GHz, 2GB of RAM, a microSD card slots (those pictures surely take up a lot of space), and Android 4.4.4 KitKat right out of the box.
Well, it seems that Panasonic has been faced against more demand than it had initially expected. As a result, the maker of the intriguing cameraphone will release a limited amount of the DMC-CM1 on British soil in order to catch up with the desires of its potential customers. The compelling device has already been launched in Germany and France, but it will be available in the UK from December 1. Provided that you are a potential adopter, you can get the device from several brick and mortar retailers.
The pricing has not been announced yet, but it is suspected that the DMC-CM1's price tag in the UK will be similar to the ones across France and Germany - €899, which is roughly $1,115.
Panasonic DMC-CM1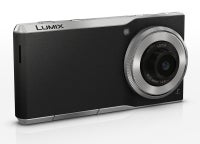 source: Panasonic via
Android Central
Limited Number of Panasonic's DMC-CM1 to Make a Welcome Arrival to the UK

24th November 2014 - Due to high demand, Panasonic is pleased to announce that it will be launching a limited number of the much anticipated DMC-CM1, premium compact camera with smartphone technology, in the UK. The CM1 was planned to initially launch in France and Germany only, but due to high interest a number of cameras will be available in the UK from 1st December.

The CM1 has gained such interest due its credentials of a high-end compact – including the very same 1-inch sensor that's used in Panasonic's DMC-FZ1000 flagship bridge camera – and smart connective features on board an Android operating system. Meeting the needs of the cloud-computing era, the CM1 features high speed 4G LTE communications and Swipe and Share function which make it possible to upload image data to social media sites with a single flick. The CM1 is also capable of recording 4K video and raw images. Featuring a LEICA DC Lens, this 20 megapixel camera/smartphone hybrid product pushes the boundaries of expectations and will appeal to those with a passion for photography and who will appreciate the quality and creative control this camera offers.

The CM1s will be available online through Panasonic Direct as well as opportunities to buy through selected retailers. Ensuring a good geographical coverage, the CM1 will be available at the following retailers from 1st December.

Jessops, Oxford St, London.
Dixons, Harrods, London
Wilkinson Cameras, Liverpool
Park Cameras, Burgess Hill,
Panasonic Store, Plymouth
John Lewis, Edinburgh*
Dixons Travel, Heathrow Airport, Terminal 5
As part of the initial launch in the UK, consumers will need to fill in a short questionnaire prior to purchasing the camera. The premium compact camera will be sold on a first come, first served basis.

*Subject to confirmation