Panasonic outs stylish DMC-CM1: 20 MP phone with whopping 1" camera sensor, and flagship specs
61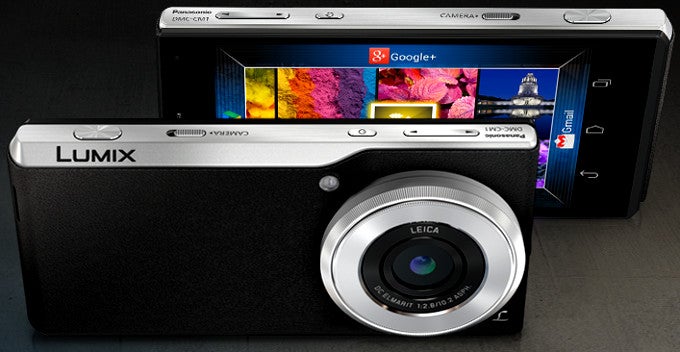 Panasonic is on an Android revival spree, and a stellar one at that, judging from the just-announced DMC-CM1 camera-centric handset. After
reviving the Eluga brand
, Panasonic is now placing phone functions in a compact camera,
Galaxy K zoom
-style, but seemingly does it way better than Samsung.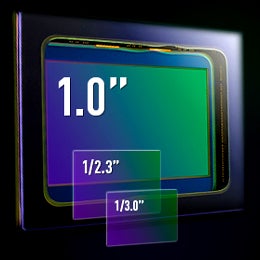 First off, the uninspiring named DMC-CM1 has the largest sensor ever put in a phone. At 1", it is roughly seven times larger than the average smartphone sensor size, and rivals those of upscale point-and-shoots, like Nikon's 1 series, or Sony RX100. With 20 MP of resolution, you will have plenty of detail to play with, moreso as the Panasonic phone can shoot images in RAW format. The camera has Leica lens with wide-angle 28mm equivalent focal length at a maximum f/2.8 aperture. There is a full suite of manual adjustments, too, from several aperture settings, through numerous shutter speeds, to hand-picked ISO settings that range from 100-25,600. As for video, the handset is capable of 4K recording, but nothing is mentioned about the camera having an optically-stabilized sensor, like Samsung's K zoom contraption.
As for the smartphone aspect of things, the Panasonic DMC-CM1 is no slouch, unlike its midrange K zoom competitor. It sports a 4.7" 1080p display, which returns the whopping 469ppi pixel density, a 2.3 GHz quad-core Snapdragon 801 processor, LTE modem, 2 GB of RAM, 16 GB of storage, and a microSD slot for expansion. Best of all, it is just 21mm thick at the lens, while the phone part itself is the bearable 15.2mm (the K zoom is 16.6mm there). The new Panasonic hybrid weighs 7.2 oz (204g), which is quite decent for its capabilities, and as much as the K zoom weighs.
Actually, there are only two unpleasant bits about the new Panasonic DMC-CM1 phone - the 2600 mAh battery, which is on the low end for today's flagship capacities standards, and the price. The tag is purported to be around EUR 900 (~$1164), with limited initial launch in several countries pegged for some time in November. Any takers for the world's perfect vacation phone?