OnLive to launch in the UK September 22nd with 100+ games
1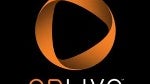 Good news, mobile gamers! OnLive is bringing its video game streaming service to the UK very soon. OnLive has announced that the service will launch on September 22nd with over 100 games available at launch. The service will be available on HDTVs via the OnLive console, PC, Mac, as well as iPad and Android tablets.
It's the last bit of news there that's the key for us. Until now, the only OnLive app available has been the OnLive Viewer, which is what the name says - a viewer - and doesn't allow users to actually play games. Even worse is that the OnLive Viewer app only officially exists on iPad and the HTC Flyer, although the
app was ripped for use
on most other Android devices. With the UK service launch, it seems like the real OnLive Player app will also be dropping for iPad and Android tablets, which would allow the tablet itself to be the controller in order to play any of the games.
The OnLive announcement does say that users should sign up at their website for "priority access" on September 22nd. So, there is a chance that the tablet apps will be a limited release. It'll be interesting to see if the Player app can offer a compelling interface for gaming, especially since many of the games available on OnLive are designed more for use with keyboards or controllers than gyroscopes and touchscreens.