OnLive Viewer for Android ripped and available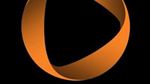 In case you don't know, OnLive is an interesting service that has been building in popularity since its release about a year ago in the US. The idea is essentially cloud gaming, where the full power needed to run a game is being done by servers in the cloud, then the video, audio and controls are synced to your OnLive device. So, assuming you have a fast enough Internet connection, you could play anything from F3ar, to Batman: Arkham Asylum streaming either to your computer or OnLive box hooked to your computer. You can even watch others play against each other in games like NBA 2K11 or Homefront.
OnLive wants to bring their service to all platforms including game consoles, and mobile devices. There are OnLive apps in development to allow users to play games on either iPads or Android Honeycomb tablets. There is even an app to watch OnLive matches that has been released on the new
HTC Flyer
tablet. And, luckily for us, the good guys over at xda have already ripped it from the Flyer and it seems to be working on most Android phones, although it does not work on any Tegra 2 devices.
Just keep in mind that this is just the OnLive Viewer app, and you cannot use it to play games. It also will not work over 3G and requires WiFi. But, otherwise you should be able to watch some cool matches in Homefront, if you feel like it.
source:
xda-developers
via
Android Police