OnLive moves past cloud gaming to cloud computing
5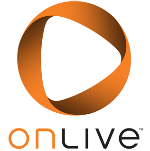 So far, OnLive has been putting most of its efforts towards
cloud gaming
, where it offloads the processing power needed to run a game to its servers and just gives you what you need: the video, sound and controls. The idea is that you can run high-end games on low-end devices. Now, OnLive wants to get more into the productivity side of things with cloud computing using a virtual desktop.
The OnLive Desktop app is slated as "coming soon" for both the iPad and Android, though early demos have been running on the iPad, so we'd expect that to hit first. The app reportedly will give users access to a virtual Windows 7 desktop in the cloud with 2 GB of free storage and full use of desktop apps including browsers, and Microsoft Office apps like Word, Excel and PowerPoint. These are not modified versions of the desktop apps, which means you get all of the features and power you'd expect, but it also means that the apps aren't designed for touchscreen devices, so we're hesitant to say how well it will work. OnLive is promising full features all around though including the ability to edit documents, copy and paste, and handle rich media.
Of course, OnLive does recommend using the app on WiFi or 4G connections, and not 3G, because this is all streaming, so your data connection will weigh heavily on your overall experience. Although, on a fast enough connection, OnLive is claiming that this service will be better than options like GoToMyPC from Citrix, but we're pretty sure OnLive has to make that claim. Still, it should be interesting to see this in action. As we said, 2 GB of cloud storage will be free, but OnLive is also planning a Pro package with 50 GB of storage for $9.99 per month.