On the eve of WP8's launch, comScore shows how hard the road ahead is
20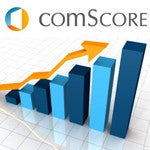 The latest U.S. market share numbers from comScore are out, and you probably can guess the obvious headlines:
Android, Apple, and Samsung are the big winners
; everyone else is "not a winner". Google's Android operating system grew its market share in the U.S. in the quarter ending in July to 52.2%, and Apple nabbed 33.4% of the market. Together iOS and Android control 85.6% of U.S. smartphones. We know, this all sounds like "Blah, blah, blah..."
But hidden inside the poor numbers there are differential levels of "not winning", and
they paint a picture of just how far Windows Phone and RIM's BB10 devices have to go before they can be significant players in the mobile phone space again
. All of the other OSes were down, but Windows slipped the least, down just a fraction of a percent to 3.6% of the market. RIM, on the other hand, continues to hemorrhage significant market share, losing another
2.1
% of the market as their numbers hit the single digits for the first time at 9.5%. Remember that these numbers are for installed customers, so RIM's quarterly sales must be even smaller for their market share to be dropping so quickly.
Symbian, which was never particularly strong in the U.S., continues to exit the market after Nokia EOLed the legacy mobile OS, dropping to under a percent of the market - presumably it will soon be retired from these numbers just as webOS was last year. Turning to individual phone OEMs things remained fairly static –
Samsung still makes 1 in 4 out of every phone in the U.S., while LG and Apple fall in behind
at 18.4% and 16.3% respectively. As always, the OEM numbers reflect all phones, not just the "smart" variety; Apple's numbers would probably beat everyone but perhaps Samsung if comScore broke them down. HTC actually grew its market share a bit (up to 6.4%) so while the HTC One series may not have been the sales behemoth they hoped for, the line does seem to have reversed the trend that had plagued HTC for several quarters.
Finally, comScore always takes a look at how owners use their phones. Nothing Earth-shaking in their findings, but of potential interest is that the biggest growth was in users playing music from their phones, which rose 2.5% to include 28.3% of all phone users. If this trend continues playing music from a phone may pass up the playing of games on phone in another quarter or two, which
could make HTC's investment in Beats Audio seem like a smarter move in retrospect
.
If you love seeing the charts yourself, check them out in the gallery below.
source:
comScore
via
TechCrunch