On-screen fingerprint scanning solutions coming to smartphones in 2017
11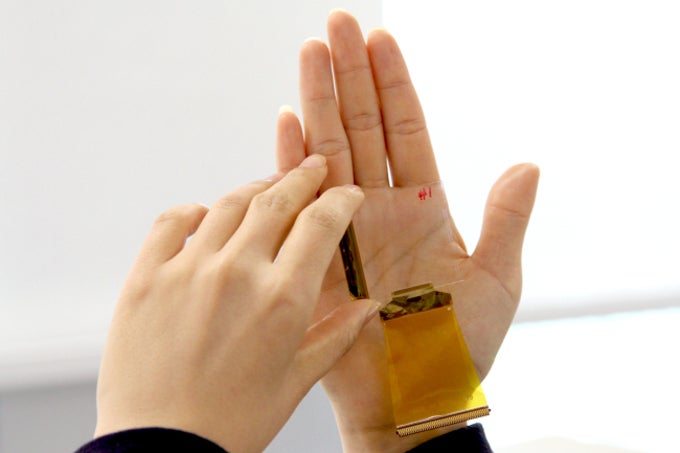 On-screen fingerprint scanning module made by CrucialTec
Fingerprint sensors have become the norm in the smartphone industry, but there's one thing that manufacturers of such security solutions did not get right yet, on-screen fingerprint scanning.
As more handset makers are starting to remove the Home button and go for
bezel-less designs
, fingerprint sensors are gradually migrating to the back of the phones.
Although rumors from a few months ago claimed
Samsung Galaxy S8
might be the first smartphone to feature an on-screen fingerprint scanner, the latest images of the phone reveal the South Korean company has chosen an entirely different solution.
Fingerprint module maker CrucialTec is one of the first to have made a breakthrough in the field, as the company confirmed it would start supplying on-screen fingerprint scanning solutions to smartphone manufacturer this year.
The security solution allows
fingerprint authentication
on a smartphone screen, removing the need to add a Home button or having the scanner positioned on the back side of the device.
A CrucialTec spokesperson confirmed that the company's on-screen fingerprint solution, which is called Display Fingerprint Solution or DFS, has already received positive responses from its clients, and that the first smartphones embedding the new solution will be available on the market in 2017.
Talking about DFS, CrucialTec's official said the sensor is sensitive enough to detect a touch of a single hair and can extract a high-res fingerprint at 500 dots per inch.
CrucialTec also stated that it plans to start selling an upgraded solution that would allow fingerprint authentication on any part of the smartphone screen next year.