Oh, Linshof, we hardly knew ye! German smartphone maker wannabe is no more
24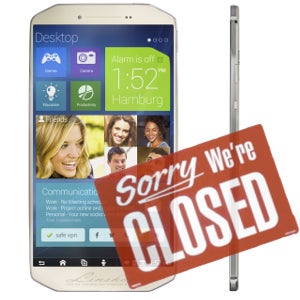 Do you remember
Linshof
, the German-based manufacturer that we told you about a couple of weeks ago? It unveiled a pretty odd smartphone, the Linshof i8, with exterior design, interface, and hardware specs that raised many, many questions regarding Linshof's overall legitimacy. The company also promised to release a tablet in the foreseeable future.
The device was set to arrive early 2015 and had a $380 price tag, for which the potential customers of Linshof would have received an unorthodox octagonal body, 5" AMOLED or IPS LCD display, an octa-core chipset, 80GB of internal storage, 3GB of RAM, and a heavily-modded Android 5.0 Lollipop-based interface that looked like nothing we've ever seen before.
During the past few weeks, quite many an allegation surfaced in the German press, accusing Linshof and its founders of fraud. Subsequent investigation revealed a number of concerning details around the start-up as a whole, substantiating its shady status.
Whether Linshof was going to release the i8 or not, we might never know, as the company has officially shut down doors. If you try to navigate to Linshof's website, you'll be greeted by a message, notifying visitors that Linshof is closed. The official reason for this is the departure of the company's investors.
"We understood that it would be a difficult project and we are grateful for having the opportunity to work on it.Unfortunately, our investors decided to close the project due to their own internal reasons. Thank you all for your wonderful support."
What do you think - was Linshof a fraud from the very beginning or Lady Luck prevented Germany from having a new locally-based smartphone vendor? Comments are welcome right below.