Official Vimeo apps land on Android, Windows Phone, Kindle Fire
2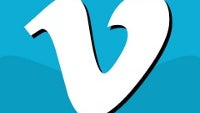 Vimeo
, the video storage and sharing service that promises "the highest quality video in the universe" is launching an Android, Windows Phone and Kindle Fire apps today. After being available only on iOS for a while, Vimeo is making a huge entrance in two app stores at the same time and on the Fire, where the app looks much like a stretched-out version of the one on Android.
The apps come with the full functionality of the website and look much better than the couple of unofficial Vimeo apps on app catalogs. Shrunk to native apps, the website is still pretty much in its full functionality, so you're able to like, share and comment on videos freely.
Vimeo's Android app
is free and allows you to create, watch and share videos. What's more - you don't even need an account for the most basic functions, but if you do log in the system you get the full potential of the app like commenting and saving to the Watch Later list. It's also optimized to work on tablets' larger display and the additional space is used for comments and other options.
But
Vimeo shines even brighter on Windows Phone
where it makes good use of the Metro UI. A swipe to the left or right takes you to search, groups, recommendations. The layout of each screen varies little, so you can easily see where exactly are you in.
Finally, an update to the existing
iOS Vimeo app
is coming soon, bringing a new grid screen, and looks similar to the Android application. The update adds support for the iPad, where you can browse videos and have a video playing at the same time. The app will hit the app catalogs some time today.
Recommended Stories