A wearable phone with flexible OLED display? Thanks, but no
3
ZTE brand Nubia yesterday introduced its wearable smartwatch-slash-phone hybrid, called Alpha.
The Nubia Alpha is an interesting device as it utilizes a small flexible OLED display to achieve a wristband form-factor. There is a purely smartwatch model (only Bluetooth connectivity), which is going to be sold for EUR 449 ($510), but Nubia is mostly positioning the Alpha as a wearable phone, hence the EUR 549 ($625) version which adds 4G connectivity via eSIM. You can learn about all the technicalities of the Nubia Alpha in our
news post right here
, so now let's focus on our real-world impressions of the device!
The design of the Nubia Alpha is a love it hate it thing. In person, it looks exactly like it does on the product photos. It has a steampunk-slash-Minority Report vibe to it. It's really weird! If you like it – great! Read along.
Easily the biggest thing about the Alpha is its 4" flexible OLED display which does indeed flex with the Alpha itself. The screen is a really thin band, so don't imagine a size and shape like a 4" smartphone. It's not a big display. And because it's so long that it wraps around the front of your wrist, it's also not entirely convenient to view and work with.
This brings us to the interface, or how you interact with the Nubia Alpha. This can be done either through directly manipulating the touchscreen, or by using air gestures (by waving up/down/left/right in front of the camera). The navigation air gestures work well, but probably not well enough to be used in the everyday. Nubia does have some neat idea, like how you can shift the whole UI up and down – interaction freedom that was necessitated by the overly tall display.
The software running on the Nubia Alpha, or Alpha OS as the company calls it, seems OK, but it's nothing impressive. It's fine to look at, and we guess it'll perform smoothly enough to handle most operations. However, during our testing, it didn't seem to behave in the most reliable or stable manner. These are hopefully kinks to be ironed out prior to release, which should happen sometime in Q2 of the year.
Is there a place for wrist-worn smartphones in the future?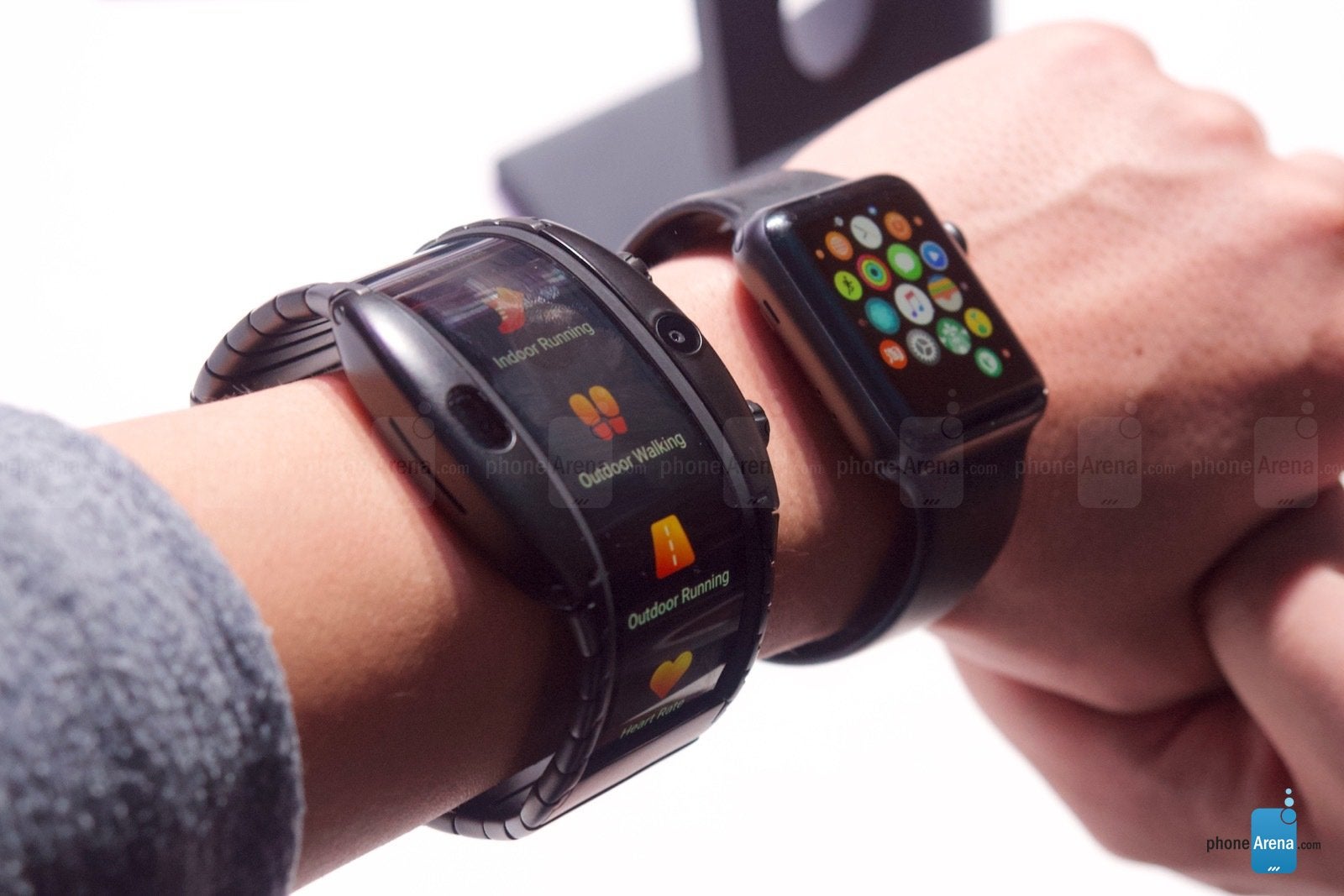 Wow, that's a tough question. If we're to base our answer on our experience with the Nubia Alpha, it'd be no. While fun as a concept, the Alpha just doesn't seem to check enough usability boxes. The most concerning issue seems to be the form-factor itself. The long, wrap-around display doesn't lend itself too well to viewing or using. It appears we humans work best with flat displays, or at least ones whose curves follow our landscape field of vision, sort of like today's curved TVs.
Due to the inconvenience of the form-factor, Nubia was forced to waste development time on creating solutions such as making it possible to shift the entire UI up and down, so that you can bring the important things closer to the front. These solutions, however, are not only a waste of resource, but also bring added complexity in the human-device interaction.
The Nubia Alpha is an interesting device, but it'll remain a fun experiment and nothing more. In a way, Nubia is just that: a playground for ZTE, where it gets to safely experiment and play around with crazy ideas. Sometimes, those ideas turned out pretty good and make for successful commercial products. Other times, they don't. Unfortunately, the Alpha is in the latter category. That doesn't mean we should give up on this form-factor, though. Who knows, maybe someone else will find a way to turn the inconvenience of the wrap-around screen into a practical and fun user experience. Not today, though, not today.