Now that the new iPad 4 is out, where is the best place to sell your old iPad (or other gadget)?
13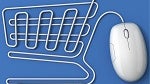 Believe us, we might be less than thrilled about today's iPad 4 announcement if we had just picked up a
third generation model
within the past few weeks. If you just bought one within the past 30 days, it
may be possible to trade-up for a new one
. If that option is not available to you, and you are the type of person who must have the latest and greatest from Apple (or whomever your favorite OEM may be) then you will want to consider selling it. If you have not done that before, the task is not so daunting.
Fortunately, you have more options than once existed several years ago. Sites like eBay or Craigslist are still very effective, but if you like to keep all your options open, check out some of these ideas for unloading your old gadget to help fund your purchase toward a new one.
Bear in mind, there are no guarantees with any of these options, in other words, "your mileage may vary" so get fully informed before you make a decision to strike a deal. All these sites will also deal with most devices or gadgets you might be looking to sell, we used the 3rd generation iPad as an example simply because it barely made it seven months before being replaced.
Of course, even these are not your only options, so share with us your experiences with other sites that may help a fellow gadget geek out. Happy selling.