November 17th to see release of Android 4.0 source code?
6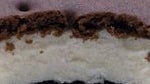 Rohan Shravan, founder and CEO of Notion Ink, has been known for using his close ties with the Android community to
pass along information about future launch dates for Android updates
. The executive is keeping up this tradition by saying that Google will be releasing the source code for
Ice Cream Sandwich on November 17th
. If the date sounds familiar, it's because the
Samsung GALAXY Nexus
is
scheduled to launch in the U.K. on November 17th
. Google has said that it would release the source code after the launch of the GALAXY Nexus.
So what is the big deal about the release of the source code? Well, for starters, smartphone manufacturers will have the recipe to start producing Android 4.0 updates for those models that they want to continue to support. And of course, there is all of those
custom ROMs
that we would expect to see coming from the developer community.
So is November 17th a locked-in date for the source code release, or is Shravan simply making public his best guess? We will know by Thursday. As for the U.S. launch date for the Samsung GALAXY Nexus,
it is in Verizon's hand
and Big Red remains mum on the matter.
source:
AndroidandMe