Note 4 user manual updated with the Android 5.0 Lollipop interface changes
18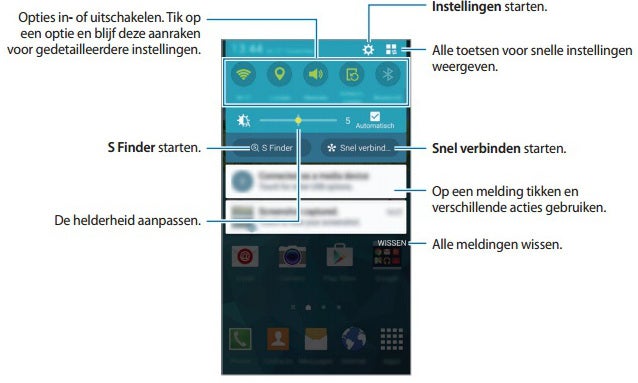 After we reviewed for you the
new Android 5.0 Lollipop update running on our office Galaxy S5 yesterday
, we have the feeling that a bunch of
Note 4
owners are also wondering what will the update bring to Samsung's second flagship for last year.
With Lollipop, the Note 4 will make good use of the Material Design-ed OS update. That said, if you're familiar with how the aforementioned, TouchWiz-based devices looked like when running Lollipop, then you're unlikely to find any surprises here. Indeed, we will again have a Material Design-inspired UI, complete with rich, Lollipop-style animated feedback and a revamped notifications area. Like before, it's now clear that Samsung will be adhering to the new design guidelines, so expect bright, solid colors throughout. The Dialer, Contacts, and Messaging, among others apps, have gone through a layer of fresh paint, too.
If you are wondering when will all these goodies arrive for your trusted Note 4, it should be comforting to know that the manual for Samsung's renowned phablet has been updated now to reflect the changes that Lollipop will bring to the TouchWiz Android overlay. You can download the full manuals from the source link below, if you can't wait to see which icon has been moved where and does what, but all in all, the updated manual hints that the real thing isn't far behind, and should be hitting your Note 4 pretty soon.