Nokia X not being manufactured in India
14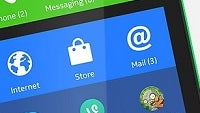 While the decision to make the
Nokia X
in China may not have been "directly" related to the tax dispute Nokia is having with the Indian government, the tax bills that are being stacked against the Finnish icon certainly were a significant factor of consideration.
Nokia's Chennai manufacturing facility has been hit not only with a government takeover, but with three separate demands for huge amounts of money to settle alleged tax bills and allow a transfer of the asset to Microsoft once the acquisition of Nokia Devices and Services closes in the coming days.
The main driver of the decision to make the Nokia X line of Android powered devices in China was apparently the level of investment that would have been required in retooling the Chennai plant was not deemed as acceptable (no doubt compounded by the hundreds of millions of dollars being sought by Indian officials). Such investment decisions look at return on investment potential, and with the liabilities being assessed against this facility, Nokia likely did not think too long or hard about this decision.
Moreover, Nokia has another facility that just came on line in Vietnam which was also a consideration in how the company will make and distribute its products. Employee union representatives in Chennai have complained that Nokia has been reducing production levels at the manufacturing facility in India.
Nokia is investigating its options about how to address the Chennai situation, and shutting down the plant altogether is not a farfetched possibility. 8,000 people work at the Nokia plant in Chennai. The facility has become a focal point of distress between Indian officials at a state and national level, Nokia and Microsoft.
Nokia's Troubles in India
source:
The Hindu