Nokia one step closer to Microsoft ownership after getting seized Indian factory returned
13
Finnish OEM
Nokia, who is in the process of selling its Devices and Services business to Microsoft for $7.4 billion
, had seen the deal snagged by India's Tax Court. A factory in India, which was one of the assets whose ownership was being transferred to the Redmond based software giant in the transaction, had been seized by Indian authorities because of a tax dispute. The good news is that the factory has now been released back to Nokia.
The bad news is that Nokia still faces a tax bill of as much as $3.4 billion including penalties and interest for non-payment of taxes. The original tax bill was 20.8 billion rupees ($335 million USD) for the five fiscal years that started in 2006-2007. And Nokia had to reach into its wallet to release the seized plant. The Delhi High Court asked Nokia to place 22.50 billion rupees ($367.17 million USD) into an escrow account as a condition for releasing the seized factory. Had Nokia not made the deposit, the plant in Chennai might have been forced to work for Microsoft as a sub-contractor.
India's Tax Court has been actively stepping up its attempts to collect back taxes it says are due by many major international firms with facilities in the country. India faces a budget deficit it needs to reduce and collecting back taxes is one way to close the gap. Nokia, on the other hand, would probably prefer to see India use a bake sale to raise the funds.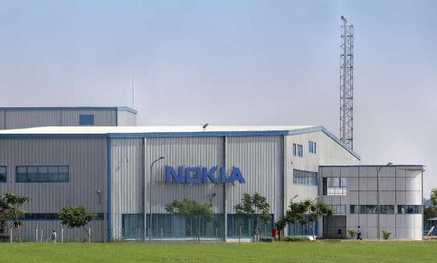 India has returned ownership of this factory in Chennai back to Nokia
source:
Reuters