Nokia ordered by Indian Supreme Court to pay more to get factory returned
27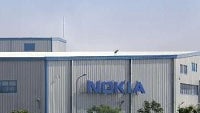 The Supreme Court in India dealt Nokia a blow with a ruling that the device maker put up ₹35 billion ($571 million) before the Indian government transfer the
manufacturing facility to Microsoft
.
This ruling rejects
Nokia's appeal the India's high court
, comes less than two weeks after Nokia escalated its tax dispute and after the company
already set aside ₹22.5 billion
($367 million) in an escrow account in order to secure the manufacturing plant from the government.
All this has stemmed from
India demanding what it alleges are several years' worth of back taxes
from not only Nokia, but a host of other international companies with assets in India. The original tax bill was about ₹20 billion ($326 million), but penalties and interest could inflate that amount to as much as ₹208 billion ($3.4 billion). Naturally, Nokia has been hesitant to write a check.
Nokia stated that it was disappointed by the decision by the court, and that it was considering its options. If Nokia cannot transfer the facility to Microsoft, the former could operate under contract for the latter for a period of time, but "not for long." The most desirable goal is to transfer the property to Microsoft.
There is another option, Nokia could shut the plant down. That is a lose-lose-lose scenario though as it would cost India over 8,000 jobs in a tight economy, Microsoft would lose a critical manufacturing facility in India (a very important market), and Nokia would lose money out of the deal with Microsoft to acquire Nokia Devices and Services, expected to close at the end of this month.
source:
Reuters India