Indian government orders special audit of Nokia India Accounts – likely to complicate Microsoft deal
29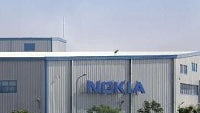 Indian tax laws allow the government to order a "special audit on a private company," using an independent auditor if there are suspicions of hidden income, unpaid taxes, or undervalued assets.
The Indian government at a national and local level has been at odds with Nokia for months over allegations of unpaid taxes and
subsequently seized manufacturing plant
in Chennai. This facility is a significant part of the deal for Microsoft to take over Nokia Devices and Services, and could knock more than $1 billion off the $7.2 billion deal if Nokia is ultimately not allowed to transfer that asset, along with its 8,000 employees to Microsoft.
The audit, which could take up to six months or more to complete, will look at Nokia India's accounts, perform a valuation of the assets and transactions. A Nokia spokesman in Finland simply noted that, "As with all tax discussions in India, Nokia will cooperation with the authorities and, where necessary, defend itself vigorously."
This issue in India, along with a few other regulatory hurdles in Asia, has caused the expected merger between Microsoft and Nokia Devices and Services to be postponed from the end of March to the end of April, though spokesmen for both companies continue to state that problems in India will not stop the merger.
The Indian government is trying to get Nokia on the hook for more than $3 billion in taxes, some of which have not even been assessed yet. Moreover, India is demanding Nokia pay about $500 million of that upfront. Another $400 million is being
demanded by the Tamil Nadu state government
for taxes on devices its says were built and ultimately sold in India, something that Nokia denies and faces its first hearing on the matter April 1st.
source:
The Wall Street Journal