Nokia workers in India go on a one-day strike
15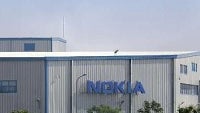 Nokia workers throughout India have staged a one-day strike, and workers at the Chennai plant in particular have started a hunger strike, in a demand to get more job security. The Chennai plant is at the center of a heated (and expensive) tax dispute between Nokia India and government officials.
Workers there at Chennai have accused Nokia of slowing production there, from more than 13 million units-per-month to under 4 million units-per-month, and that Nokia has shifted the entire Asha line of smartphones to facilities in other countries.
Nokia offered no comment about the accusations over production changes. Its plant in India has been at the center of a serious tax dispute with the government and is also a point of complication with Microsoft's desire to buy Nokia Devices and Services, of which this manufacturing facility is a part of. However, it is already known that the
Nokia X is not being produced
in India.
Indian officials seized the Chennai plant and have demanded hundreds of millions of dollars in guarantees in order to have the property returned. After losing the appeal in India's Supreme Court, Nokia was then assessed a tax bill by the Tamil Nadu state government for hundreds of millions more.
The bill was noted as "absurd"
by Nokia. The government has also ordered a
special audit of all of Nokia India's
accounts.
Nokia and Microsoft each have said these problems in India will not stop the merger, but the dollar value of that acquisition could be greatly affected if Nokia is not able to transfer these assets.
source:
Business Standard