Nokia says that its tax issues in India won't delay Microsoft's purchase of the company
6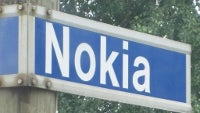 Back in December, we told you about some tax issues in India that Nokia was suffering through. At the time, there was some concern that the tax problem
could block Microsoft's $7.4 billion purchase of Nokia's Devices and Services division
. As part of the acquisition, Redmond based Microsoft was to take ownership of a handset manufacturing facility in Chennai. However, the Indian government seized the factory to settle Nokia's unpaid tax bill in the country.
In December, Nokia was forced by the New Delhi High Court
to place 22.50 billion rupees ($367.17 million USD) into an escrow account in order to get the facility back
. While Nokia did put the money in escrow, local authorities blocked the return of the facility, claiming that Nokia still owes the equivalent of $3.4 billion in taxes. Despite all this, Nokia expects to close the deal with Microsoft shortly.
The plant employs 30,000 people, although the facility is not active at this moment, and hasn't been since December. Nokia had warned Indian authorities that this bickering over tax issues could lead to the shutdown of the factory, which is one of the largest owned by the Finnish manufacturer. Nokia's interim CEO, Risto Siilasmaa, points out that the factory is useless to his company unless he has the legal ownership of it so that he can turn it over to Microsoft.
"Nokia would like to stress that recent developments in India related to ongoing tax proceedings are not expected to affect the timing of the closing nor the material deal terms of the anticipated transaction between Nokia and Microsoft, announced on September 3, 2013"
-Nokia
"If we are not allowed to transfer, we will have a factory, but we will not have a business. And if we don't have a business, we can't manufacture anything in the factory. And that would be detrimental to our employees and we care deeply for our employees. So we are trying to explore all possible means of finding a solution to this issue."
-Risto Siilasmaa, Interim CEO, Nokia
Nokia has been trying to persuade the Indian government that the well being of 30,000 Indian factory workers is at stake in this dispute. The company says that the deal will close with or without the factory being included. If Nokia isn't given the right to transfer ownership of the plant, it will end up with a facility it won't need in light of the deal with Microsoft. As a result, it will keep the factory workers laid off, which will look bad for the Indian government.
Which side will blink first? Will Nokia decide to pay the tax bill and include the plant in the deal with Microsoft? Or will the local Indian authorities allow Nokia to pay a sharply discounted tax bill so 30,000 Indians can go back to work and get paid. While two large bodies are in the spotlight (Nokia and the local Indian government), the truth is that the only bodies that really matter are the ones belonging to the 30,000 Indians who have found themselves unable to earn a living.
source:
SlashGear