Nokia's classic Snake lives on as a Facebook live filter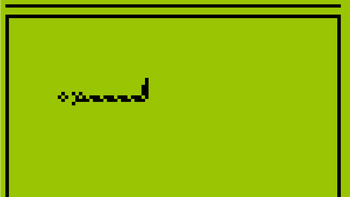 Snake-type games date back to the mid-1970s but they were truly revived and exploded in popularity around the 2000s. Why? Because of phones like the Nokia 6110 and Nokia 3310. The gameplay mechanics of Snake are nothing demanding, so it was a suitable little game to put on mobile phones at the dawn of the 21st century. And Nokia somehow managed to nail the graphics and input response time in such a manner that the Nokia Snake became a favorite pastime, a true classic, and a nostalgia whirlwind for many out there.
HMD Global, apparently, wants us all to know that it hasn't forgotten the brand's roots and has just released a couple of Snake-related filters on Facebook.
The first one uses your back-mounted camera and allows you to play the Snake game in Augmented Reality — just point the camera at the floor and tap to start the game. Unfortunately, the controls are a bit sluggish and non-responsive, so you might get to take a fun photo or a quirky little clip with this filter, but don't expect to rake in any high scores.
The second is a face filter — it puts a digital mask, a homage to the classic pixelated snake, atop your head.
It may be a bit hard to dig for these filters yourself since the Facebook feature seems to be getting overcrowded. So here, click these links from a smartphone and your Facebook Camera should open up with the proper filter selected for you: