Nokia's HERE Maps finally lands on Google Play, offers free offline navigation with audio prompts
46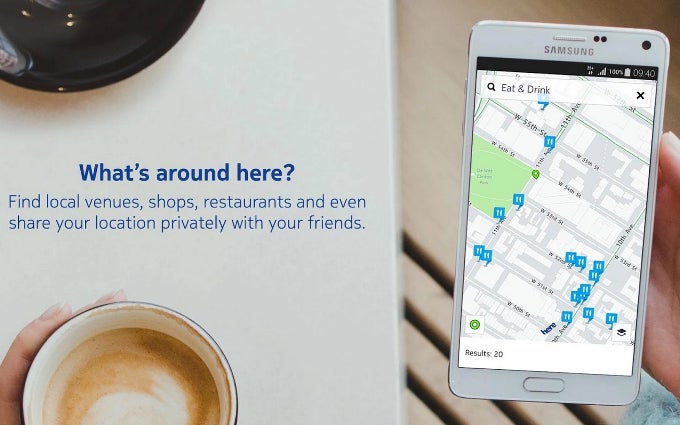 Rejoice, Android users, as HERE has just found its way to Google Play, where it's available for free. "What is HERE?", you might ask. Well, it's the famed mapping service that is still under Nokia's wing, which provides its users with completely offline navigation, has a wide array of available maps, up-to-date info for public transportation, as well as turn-by-turn voice guidance - all of this free of charge.
Up until now, the app was only available for Samsung devices on one of Samsung's online app repositories (though tech-savvy Android users found certain ways to sideload it on their devices). Apart from arriving on Google Play, HERE Beta also adds navigation support for plenty of new countries (Algeria, Angola, Bangladesh, Burkina Faso, Côte d'Ivoire, Cyprus, Iraq, Libya, Mauritania, Mauritius, Nepal, Paraguay, Saint Helena, Senegal, Sri Lanka, Suriname, Zambia, Zimbabwe), though these countries have not been fully-mapped just yet.
The team behind the app also revealed that its much-anticipated iOS version will be available on Apple's App Store sometime in early 2015. Have in mind that Here for Android is still rolling out and might not show up inside your phone's Google Play app, yet you can get it by following the download link right below.