Nokia will give you a $10 gift voucher for your opinion on the Nokia Lumia 1520
17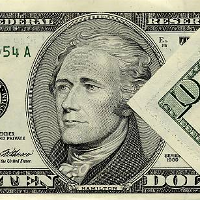 Some owners of the
Nokia Lumia 1520
phablet are getting the opportunity to earn a $10 cash voucher from Nokia. The Finnish manufacturer is sending out email to registered owners of the 6 inch device, asking them to respond to some questions about the unit. Nokia says it is trying to "
understand better how you use it and how satisfied you are with it
".
The survey should take about 20 minutes to complete, and the first 400 respondents will receive the $10 gift voucher. Topics include questions about the hardware, the Windows Phone OS, Nokia's exclusive apps and the size of the device. A mini-version of the phablet, the Nokia Lumia 1520 V is
rumored to be getting prepped for an April launch
.
Nokia will most likely use this information to made additions and improvements to its next generation phablet. The Nokia Lumia 1525 is expected to be
an updated version of Nokia's 6 inch phablet
with a 1440 x 2560 display, a quad-core Snapdragon 805 processor, 3GB RAM and 32GB of native storage.
source:
WPCentral