Nokia to build a 5G test network
17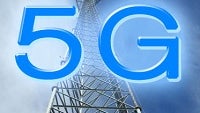 The remaining, or "original" Nokia, the portion of the Finland-based icon that was not acquired by Microsoft still has a major role to play in mobile even though it is not making phones, and more than simply providing maps.
The part of Nokia that remained Nokia has a well-established networking unit that used to be a partnership with Siemens. Nokia bought out Siemens' share of the company and what was once known as Nokia Siemens Networks, is now Nokia Networks.
Nokia Networks builds switchgear that mobile carriers use to manage and grow their networks. Competitors are other well-known names like Ericsson, Alcatel-Lucent, and Huawei. All these companies will play a role in determining the standard that will become the fifth major generation in wireless communication, called affectionately, 5G.
Nokia is going to build a test network in Oulu, Finland early next year. As the data transfer test network develops, Nokia has also stated that it will share the APIs with invested partners and even competitors. The goal is to shape a new collaborative model. This is a good thing, as it will probably mean there will be fewer growing pains among any competing standards that may emerge.
There is no firm specification for what 5G will be. Most ideas appear unified to being able to provide 1,000 times the capacity of today's LTE networks, and data throughput somewhere between 10 and 100 times the common data rate today. Energy consumption will definitely be part of the standard, with a goal to reduce it by as much as 90%. Expectations are also being made that latency will be reduced by about five times, end-to-end. Those are some impressive numbers to look forward to. It should mean data speeds in excess of 500Mbps, and latency in the sub-20-millisecond range.
Nokia has already been
in discussions with NTT DoCoMo
about the next generation of wireless. Samsung will be joining Nokia as
a part of DoCoMo's 5G trials
in Japan. Most believe we will see the first commercial deployments of 5G in place by the year 2020.
sources:
YLE
via
FierceWireless