With 4G/LTE underway, Nokia and NTT DoCoMo talk about 5G
20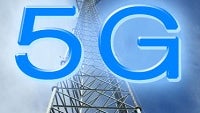 In developed markets, LTE service has quickly become the norm. The data service has proven to be an improvement over the older "3G" networks in just about every way.
While we refer to LTE service as "4G," there was controversy for a while as LTE, in its current form, does actually meet the standards that have been established as 4G. The ITU-R standards body later bowed to the marketing pressure, and that is why we saw WiMAX, LTE, and even HSPA+ referred to a 4G.
LTE-Advanced meets the true definition of 4G and as such, the insiders refer to LTE-A as "true 4G." Since LTE-A is already seeing commercial deployment, eyes are already starting to look at what is next. What is in store for us with 5G?
As it happens, the standard for 5G is not yet defined, but NTT DoCoMo CTO, Siezo Onoe, discussed the next generation of wireless communication at a conference in New York, dubbed the "5G Summit." Since the LTE standard we enjoy today was originally proposed by NTT DoCoMo, when the company has something to say about what might be next, people tend to listen.
Mr. Onoe, along with Nokia Solutions and Networks VP of research and technology, Lauri Oksanen, said there is still a great deal of work to be done just to reach a definition of what 5G will be, but there are some things they both expect to see written into the specification.
5G will most certainly operate with much higher frequency bands and utilize millimeter wave radios. This is based on the expectation that providers will simply need access to more spectrum. With higher bands though (think 28GHz and above) comes the requirement for more densely arrayed antenna systems.
"Early tests have shown that it is possible to build a [millimeter wave] small cell network with the nodes roughly 100 meters apart," according to Oksanen. However, according to Onoe, "If we deployed that many small cells, we may have some problems, even in Japan," such as, access to enough fiber optics to handle the backhaul.
That means 5G will definitely have some spec requirements related to the physical facilities on the back end. 5G will have a more comprehensive multi-frequency standard as well, since the lower frequency bands will eventually migrate to the new standard and will be needed for the same reasons they are desirable now. Machine-to-machine communication will be in the picture as well.
Onoe believes the year 2020 may see the first launch of 5G and we may begin seeing testing of the technology as early as 2018. Lab tests of some of the ideas slated for 5G are already being conducted according to Oksanen. There has been no defined data speed set as of yet, but measurements in the realm of gigabits-per-second are part of the conversation.
source:
Light Reading