Nokia threw in $450 in ads for every Lumia sold in the States?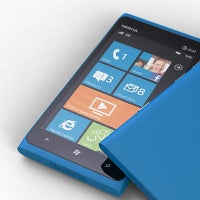 Nokia
spent around $450 on advertizing for every Nokia Lumia device it sold
in the United States, according to analyst estimataes. That's a curious little detail that went a bit under the radar around the Finns' second quarter performance announcement.
The average return of a Lumia device on the other hand is said to average at around $45 per device, or
a tenth of the marketing spending
. And now this could well explain why Nokia is looking for ways to change its marketing approach stateside.
Clearly, the huge ad spending on AT&T was paid for with Nokia and Microsoft cash with the sole goal to gain market share. But with only 600,000 Nokia devices sold in North America total, the number of Lumia smartphone sales didn't seem to really catch up by any means.
The Financial Times, now reports that
Nokia is seeking exclusivity deals
for the Windows Phone 8 launch with carriers like Orange France, so instead of going for full scale and availability across all operators, Nokia is adopting the model Apple used in its early days and has moved from since now. Will it succeed and how much marketing will Windows Phone 8 need? Those are some questions we'd be happy to hear your thoughts about in the comments below.
source:
The Register