Financial Times: Nokia looking at new marketing strategy before Windows Phone 8 launch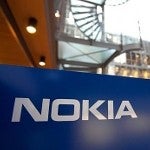 If something doesn't work, the best thing to do is to blow it up and re-build it. With that in mind, the Financial Times is reporting that
Nokia is looking to change its marketing tactics
with the launch of its first Windows Phone 8 smartphone. The new plan is to enter into a partnership to offer a new smartphone on the network of just one or two European carriers. The financial newspaper says that Nokia has had
secret negotiations with a number of carriers
including France Telecom, but no deal has been agreed to at this time. Another carrier that could get involved is Deutsche Telekom.
flood all distribution channels with phones, getting them into as many hands as possible
. The new plan calls for entering into agreements with a carrier or two that would support Nokia's models. Initially, Nokia would reach a deal with no more than one or two networks in Europe, and will offer the operators a financial stake in the success of the phone. That move is expected to give the carriers an incentive to push the new model and promote it heavily. Nokia used this strategy with the flagship Nokia Lumia 900 model in the U.S. with AT&T and was happy with the results even though
only 330,000 units of the Lumia line were sold in the States
. That figure included sales of the Nokia Lumia 710, sold exclusively in the U.S. by T-Mobile.
Those familiar with the plan say the idea is to recreate the excitement that took place prior to the exclusive launch of the OG Apple iPhone in 2007. For example, in the States the original Apple iPhone model
was exclusive to AT&T
which some say
led to the heightened demand for the model
.
source:
FinancialTimes
via
Reutrers