Nokia says Moody's rating downgrade a non-issue, net cash actually higher than a year ago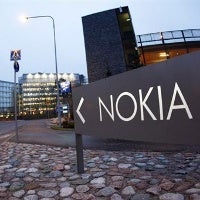 Nokia issued a press release commenting on its recent
Moody's credit rating downgrades
(today Moody's slashed from Ba3 to Ba1), which followed other agencies slashing its bonds a few notches in the "B" levels. Some were quick to point out that lower credit ratings are bad for the borrowing costs, since pension and other funds are only allowed to buy "A"-rated securities, but that's precisely why for junk bonds where the stock is trading in sub-$2 levels, those downgrades don't matter much anyway.
"While we are disappointed with Moody's decision, its impact on the company is limited. We are quickly taking action to position Nokia for future growth and success. Nokia will continue to focus on lowering the company's cost structure rapidly, improving cash flow and maintaining a strong financial position...

Nokia's financial position remains strong. As of June 30 2012, Nokia had gross a cash balance of EUR 9.4 billion, and a net cash balance of EUR 4.2 billion both balances being higher than one year ago. Nokia also has access to additional liquidity via a revolving credit facility of EUR 1.5 billion. This is entirely undrawn and available to the company through March 2016.
It's good that the company has cash, instead of relying on debt to finance its transition to Windows Phone 8 with its eventual high-margin handsets, but the cost controls are even more important if Nokia wants to maintain a zero sum game until it has fully transitioned, and the company seems to deliver by slashing unneeded jobs and outsourcing production. These measures will be needed at least until some time next year, when it will become clear what acceptance Nokia Windows Phone 8 devices have received.