Nokia responds to Moody's downgrade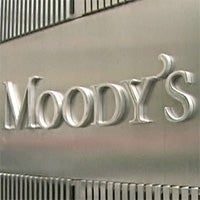 Earlier today, Moody's downgraded Nokia's credit rating from a Baa2 to a Baa3. The ratings agency said that this action is in response to Stephen Elop describing Nokia's Q1 sales as "disappointing". Moody's released a statement saying,
"
Moody's believes that the structural challenges facing Nokia's mobile phones segment may not be easy to address, such as the market share gains recorded by makers of very low-end phones or new phone promotions by Chinese carriers.
"
Nokia is set to report its first quarter earnings on April 19, 2012, but has fired off a statement in response to its downgrade.
Nokia maintains that its financial position remains strong. It claims that as of March 31, 2012, it had a gross cash balance of EUR 9.8 billion, and a net cash position of EUR 4.9 billion.
"
Cash conservation remains a priority for Nokia in the current transition. We are making progress with our previously announced targets to reduce non-IFRS operating expenses by more than EUR 1 billion in Devices & Services, and to reduce non-IFRS operating expenses and production overheads by EUR 1 billion in Nokia Siemens Networks
," said the Finnish manufacturer in a statement today.
Timo Ihamuotila, Executive Vice President and CFO at Nokia also reiterated the company's position by saying, "
Nokia is quickly taking action. Nokia will continue to increase its focus on lowering the company's cost structure, improving cash flow and maintaining a strong financial position.
"
source:
Nokia