Nokia rolling out updates to older Symbian handsets
12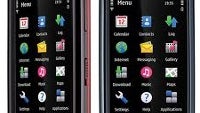 Symbian Anna
, the latest update to Symbian^3, brought a lot of new and improved features including an overhaul to the browser, and some of those are ready to hit older handsets, running versions of the platform prior to Symbian^3. Those include
Symbian 3.2
devices like the Nokia E72 and
Symbian 5.0
handsets like the Nokia 5800 XpressMusic.
The first major feature coming with the update is
Browser v7.3
coming with a clear UI and improved performance. Secondly, 3.2 devices will get Ovi Maps 3 SR4 with indoor positioning through Wi-Fi and travel recommendations, while 5.0 phones will end up with Ovi Maps 3 SR6 bringing public transport lines and check-ins to social networks. Finally, all the phones will get a set of emoticons to spice up messaging.
The Nokia C6-00 and the Nokia 5230 will be the first to get the update, while for the rest, the update will be pushed gradually during the next few weeks. The list of all supported phones follows below: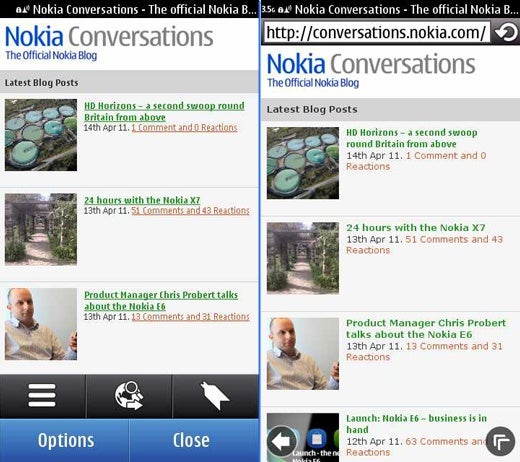 Browser v7.3 is on the right
Symbian 3.2
Nokia E72
Nokia E52
Nokia E5
Nokia C5-00
Nokia 6700 slide
Nokia C6-00
Nokia C5-03
Nokia 5230
Nokia 5235
Nokia 5250
Nokia X6
Nokia N97 mini
Nokia 5800 XpressMusic
Nokia 5530 XpressMusic