Nokia releases HERE for all Android 4.1 and above devices
30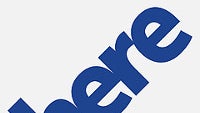 Nokia's HERE navigation app has enjoyed some commotion around its name in the past couple of months. It all started with Nokia announcing that it will be releasing the app exclusively for Samsung's
Tizen-powered Gear smartwatches
and
Android-laden Galaxy smartphones
. Then, the .apk (naturally)
leaked
and it turned out that it's perfectly compatible with any phone running Android 4.0 and above.
Today, Nokia officially released the HERE app beta, compatible with all Android 4.1+ smartphones. The app is not available via the Play Store, rather, Nokia has made the .apk downloadable, so anyone can sideload it. If you are rocking the leaked version of HERE, it's worth checking it out, as this new version is build 175, whereas the leaked one was build 174.
For those of you, wondering what all the fuss is about, HERE Maps is a service provided by Nokia, which allows users to pre-download the maps of their region and then experience real-time turn-by-turn navigation without the need for any type of data connection. This is both great for users who are on a budget, and users who just so happen to be traveling and can't rely on fast data coverage at all times. Lastly, the app is free, unlike similar navigation services, so naturally – the map-using part of the Android community quickly fell in love with it.
Download
here