Nokia quietly kills its Series 30: what does this mean?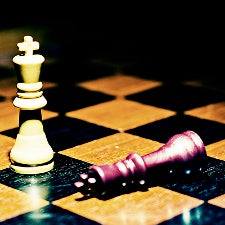 Did you know that the most affordable Nokia phones run on Series 30? To be perfectly accurate, we should say - ran. Yes, Series 30 has quietly died after today's announcement of the new Nokia 110 and 112 low-end phones. Both of them surprised us by featuring the more advanced Series 40 platform, and since there's practically no way for Nokia to go lower on the price, this means that today is a good day to officially announce the passing of Series 30.
But, mind you,
what on earth is this Series 30 platform
we're speaking about? Well, simply put, it's an application UI that's one tier lower than Series 40, and both platforms technically count as feature phones. Let us illustrate with examples - phones such as the Nokia X1-00 run on Series 30, and as a rule of thumb there is no web browser, nor Bluetooth support on the low-end platform. Back in time, there was even Series 20, which is even more basic, but what we need to know now is that understandably, S40 is much more advanced than S30. It's hard to generalize and say exactly how much, though, as even Series 40 phones vary in features.
even the most affordable handsets will now have access to the Internet
. Yes, the new Nokia 110 and 112 come with the Nokia Browser and a small 1.8-inch screen, and, yes, that translates in a rather limited Internet experience, but still it's a gigantic leap forward for people who previously haven't had any access to the world wide web.
And this is huge for a number of reasons that deserve a dedicated article. We'd only like to mention the latest statistics that show that a staggering nearly half of Internet users in developing African and Asian countries use only their phone to go online.
The real question that lingers on, though, is totally different. Clearly,
the gap open for feature phones is closing quickly
, and what we're curious to see is just how quickly. It's clear that the Finns will have little leeway even with Series 40, but if the Windows Phone platform doesn't move fast enough towards the low end, there might soon be a time when Nokia loses its appeal in the low-end to Android. After all, it's played the dual-SIM card to carriers' irritation, and it's on the verge of extinguishing its options in the low-end. For now, though, and for the new dirt cheap S40 handsets we can only say: the king is dead, long live the king.