Nokia promises PR1.1 update for Lumia 920 'this month' to fix fuzzy pictures
21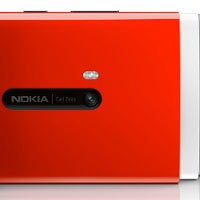 The
Nokia Lumia 920
might be a bit too bulky for our taste but when it comes to those night time shots it is simply amazing, there is no denying that. However, a strange issue has plagued the handset, resulting in fuzzy daytime pictures.
This stopped us from putting the Lumia 920 in the top spot of camera phones, and it turns out for a reason. Now Nokia has admitted the issue by saying that a solution in the form of
PR1.1 patch
will come 'this month.' Engadget got their hands on images from an updated handset before release and you can take a look at how much better they look right below.
The update should be here this or next week given that we're already halfway into December.
PR1.1 is expected to be mostly about fixing the fuzzy image issue. While optical stabilization worked flawlessly on the Lumia 920, there was an apparent lack of detail in pictures.
Apart from that, Nokia will allegedly bring stability improvements and LTE connectivity fixes.
source:
Nokia
via
Engadget