Nokia might only be capable of manufacturing 600,000 Lumia 920 phones a month
20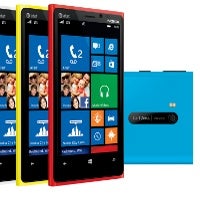 You've heard reports about the
Nokia Lumia 920 selling very well
in some markets, but while in the States demand for the PureView Windows Phone 8-based smartphone is tight, it turns out it might not be just the U.S. The latest supply chain report from Chinese Sohu claims Nokia is only capable of producing around 20,000 Lumia 920 devices a day, and that works out to only 600,000 a month.
The same number allegedly holds true for the more affordable Nokia Lumia 620.
That would be strange as we've heard earlier suggestions place Nokia Lumia sales in the 4 million range when speaking about the Holiday quarter. And it was only last week that Nokia started catching up with demand in Europe.
It's hard to see why Nokia would be making only 600,000 Lumia 920s a month when the device is clearly the company's flagship. The only viable reason seems to be that it could have had issues with chip quality, and unstable deliveries from Qualcomm are rumored to be one possible reason.
Finally, this is just a rumor, so take it with the usual grain of salt. Come mid-January in a few weeks we'll finally know the exact sales numbers for Nokia smartphones.
source:
Sohu
via
BGR