Nokia gives warning to ASUS and Google that the Nexus 7 infringes on wireless patents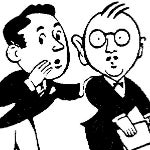 infringes on wireless patents
including the standard IEEE WiFi 802.11. Nokia says that
40 companies pay them for a license to use the technology
. But unlike some of the other tech companies that ran to their attorney at the mere mention of a patent infringement, Nokia says it will give Google the opportunity to get together with them to work out a licensing deal.Introduced last week, the Google Nexus 7 is manufactured by ASUS and is powered by the latest build of the Android OS, Android 4.1 aka Jelly Bean.
Android took a beating in court last week, Samsung in particular. Judge Lucy Koh has granted Apple's request for preliminary injunctions on the
Samsung GALAXY Tab 10.1
and the
Samsung GALAXY Nexus
. Nokia's more relaxed attitude
probably means that they will not be filing an injunction
against either Google or ASUS, hoping to work out a licensing agreement. While Google has yet to issue a statement, ASUS says it will not be providing a comment, which in itself is a comment.
"Nokia has more than 40 licensees, mainly for its standards essential patent portfolio, including most of the mobile device manufacturers. Neither Google nor Asus is licensed under our patent portfolio.Companies who are not yet licensed under our standard essential patents should simply approach us and sign up for a license."-Nokia spokesman
After all of the news late last week about the patent lawsuits between Apple and Samsung, Nokia's stand on the possible infringement related to the Google Nexus 7
is quite refreshing
.
source:
TheInquirer
via
Phandroid