Nokia demonstrates Super Sensitive touch technology on the Lumia 920... using mittens
17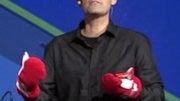 As awesome as smartphone touchscreens may be, using them while wearing gloves is pretty hard, if not impossible. Sure, that isn't much of a problem if you live in California, but in places like Helsinki, that's an issue. Apparently, Nokia has been bothered by that and came up with Super Sensitive touch technology, which it showed off today during the Lumia 920's announcement.
While on stage, Nokia's very own Kevin Shields put on a pair of bright red mittens and took control over his Nokia Lumia 920. Without much effort, he was able to unlock the smartphone and then take a quick look at the call log. Now, we don't really expect features like multitouch to work, nor do we expect texting to be easy, but having some level of usability is definitely much better than having to take off your gloves each time you want to make a call. Nokia confirmed that Super Sensitive touch will be available on both the Lumia 920 flagship and the mid-range Nokia Lumia 820.
What do you, guys, think of Nokia's Super Sensitive touch technology? Isn't it awesome?
source: Nokia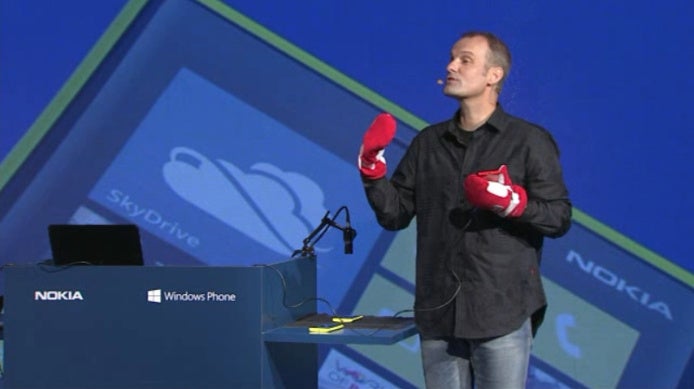 Kevin Shields demonstrates Super Sensitive touchscreen technology by Nokia