Nokia clarifies the situation with the white Lumia 900 availability and firmware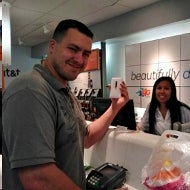 Nokia stopped to answer some questions about the
Lumia 900
that users have been asking for a few days, namely about general availability and the situation with the
white Lumia 900
.
As for the white Lumia 900 that seems to be on everyone's mind these days, Keith Nowak, Director of Communications for North America, sent the following clarification to us:
Gloss White Version:
Although we did see a few units made available as early as last week, the Nokia Lumia 900 in gloss white did make its "official" appearance in stores yesterday (Sunday, April 22).
Software:
A couple people have asked about the firmware version on the Nokia Lumia 900 units currently hitting stores (specifically the gloss white units).
Although the firmware version number is the same as the firmware version on the initial run of devices that experienced the memory management issue – in reality, this firmware is the same as the version that is available through the Zune updater – and both do not exhibit the data connectivity side effect.
In short, the Zune update version required a different number in order for the first run devices to identify that an update was available. And while the new versions of the device (i.e. the Gloss White) will see that this software update is available when connected to Zune, in reality – it is the same load of software being downloaded. However, we still would recommend that everyone buying a Lumia 900 go ahead and update their phone, since it is possible some of the original stock could still be in the channel.
Things seem to be just starting with the availability of the white version, and the handset manages to generate quite the buzz in these initial weeks, so we can't wait for the sales results from this quarter. With
Verizon hinting at switching its focus to Windows Phone handsets
to avoid the Android-iOS duopoly, 2012 could be quite the turnaround year for Nokia in the US.