Nokia beats Samsung and Sony as a most trusted brand... in India
85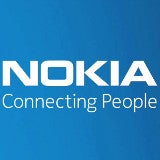 It turns out Nokia is still one of the most respected technology brands in some places in the world. Of course, we would always treat Nokia with the respect it deserves, but we wouldn't necessarily put it right there next to the very best manufacturers of the modern history of smartphones. Not yet, at least.
In India, however, users seem to be in love with Nokia's latest devices, as a recent report has put the company right at the top as the most-trusted brand, surpassing competitors such as Sony and even Samsung. This is very good news for Nokia, as retaining a strong position in developing markets is of extreme importance for the manufacturer right now.
Earlier this week we reported that
Nokia has become profitable again in Q4
, after a long, long period of being in the red. It's still unclear if the manufacturer will be able to keep this up now that the holiday season has ended, though. We'll know in about three months.
via:
WPCentral