Nokia backtracks on tablets, still only watching the space "with interest"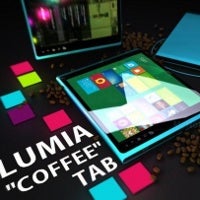 Just yesterday, news broke about Nokia getting a range of tablets ready for roll out, but it wasn't meant to last. After outgoing chairman and ex Nokia CEO Jorma Ollila dropped the bomb about the company
working on tablets
, now a Nokia spokesman was quick to deny all that, saying that for the moment the company is only watching the space "with interest."
"What Mr. Ollila said has been misconstrued a bit …"
Keith Nowak, a Nokia spokesman, said.
"As we have been saying, we are watching the space with interest, but have made no announcements regarding a tablet product."
Now, that's not exactly denying Ollila's words, and Nokia could still be secretly working on a tablet. It would make sense for Microsoft's biggest phone partner to introduce a Windows 8 tablet, but it's clear that the Finns have nothing to announce just yet.
"Tablets are an important one, so that is being looked into, and there will be different hybrids, different form factors in the future,"
Ollila said earlier.
Ollila holds an authority for loyal Nokia fans as he's widely seen to be behind the early success of the company. However, he's also blamed for missing the smartphone revolution. This brought to Nokia getting dethroned as the top smartphone maker back in 2011, and now, it takes a second spot in global phone sales after Samsung outdid it in Q1 2012.