Nokia to bring a range of tablets, "hybrid devices" as investors are running out of patience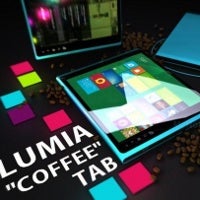 Nokia promised it will bring a range of tablets and "hybrid" smart mobile gadgets to the market, in the words of Nokia's former chief executive and outgoing chairman Jorma Ollila. Nokia was earlier expected to introduce a Windows 8-based tablet, and Ollila's words seem to confirm that. The announcement should also alleviate pressure from investors who are running out of patience, but there was no clarity on exact release dates or exactly what Ollila means by hybrid devices.
"Tablets are an important one, so that is being looked into, and there will be different hybrids, different form factors in the future,"
the chairman said.
With a 27 year record of work experience at Nokia, Ollila is leaving the company this year and finds the reason for its decline in being too slow to adapt to the new smartphone realities of the market. Ollila was once credit for transforming the company from a rubber boots maker to the world's biggest smartphone maker, but then took the blame for overlooking the smartphone revolution. Nokia's Risto Siilasmaa will take over Ollila's position.
Nokia has lost a staggering 90% of its value in less than five years. Two thirds of that drop was in the mere year or so after Stephen Elop announced the transition to Windows Phone.
The Finnish company is expected to come under fire from investors at a meeting scheduled for today. Credit rating agencies Standard & Poor's and Fitch have also dropped their outlook on Nokia to "negative" and the company's stock is now rated as "junk" after Nokia reported catastrophic drop in Symbian sales last quarter and Windows Phone was not yet capable of compensating.
The thumbnail image is merely a concept, not a real product.