Nokia Phi pops up in benchmark results, runs Windows Phone 8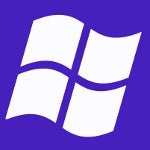 previously spotted Nokia Fluid
, there appears to be another Windows Phone 8 handset currently being tested.
It is known as the Nokia Phi
– a codename most likely, and was discovered among the devices listed on the WP Bench benchmark results page. The exact Windows Phone build installed on the device is 8.0.9698.0, which is said to be the platform's most recent version so far.
That's pretty much all we know so far about this mysterious Nokia Windows Phone device, but as the platform's official unveiling nears, the rumor mill will waste no time filling in the blanks for us. In addition, we have the Windows Phone Developer Summit kicking off on or around June 20, and chances are we might get to see the latest and greatest Windows Phone release to date in all its glory. Also, we really hope that the Nokia Phi and the Fluid are two different devices, and not just the same handset listed with two different identifiers. After all, you know what they say: the more the merrier, agreed?