Nokia Windows Phone 8 models getting tested on Verizon and T-Mobile networks
17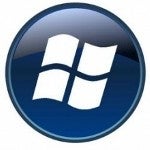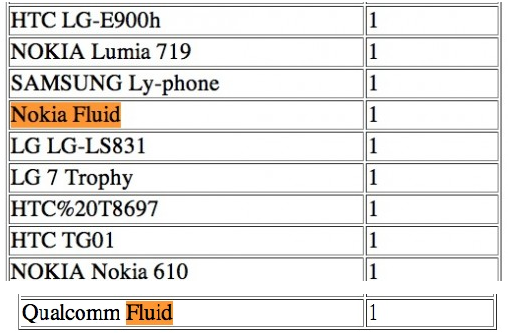 Occasional Gamers site showed both models
DSL Report's mobile speed test shows the User Agent belonging to a pair of Windows Phone 8 handsets, the
Nokia Fluid
and the
Qualcomm Fluid
. The latter showed up on Verizon with some zippy speeds most likely indicating the presence of LTE connectivity. The former was seen puttering along on T-Mobile's pipeline. While there is not too much we can tell you about the units, according to the User Agent both were equipped with IE 10. WMPoweruser says that their own server logs show Windows Phone 8 handsets running on the same networks with resolution of 768 x768 and 480 x 480.
Both Nokia Fluid and Qualcomm Fluid have been seen before. The two names
popped up on the Occasional Gamer site
where the identity of handsets being used on the web page is revealed. The site offers 15 games for Windows Phone users. We can speculate until the cows come home about what this all means. Coincidentally, Verizon's CFO recently said that
the carrier would be adding more Windows Phone models
to be added to the aging HTC Trophy that it currently offers. Based on what we see from the DSL Report's mobile speed test, it sure looks like some Windows Phone 8 handsets are being tested. Whether we actually see these end up at Verizon and T-Mobile is another story that we will need to re-visit at a later date.
source:
OccasionalGamer
via
TheNokiaBlog
,
WMPoweruser

The User Agent from DSL Reports mobile speed test shows the Nokia Fluid and Qualcomm Fluid for Verizon and T-Mobile respectively