Nokia N9 claims the world's fastest cameraphone title
19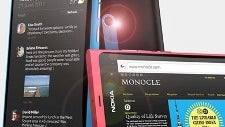 The
Nokia N9
is unique for a number of reasons including its swipe-operated MeeGo system and pillowy form, but what you probably didn't know is that it has the fastest auto-focus camera in a phone, according to Nokia Conversations. Nokia's official blog took its time to measure the seconds and miliseconds a phone needs to fire up its camera application, start the viewfinder, focus on an object and capture the image. The total? Nokia's N9 scored an
impressive 2.6 seconds of latency
for the whole procedure, slightly faster than the 3 seconds the same set of operations took on the iPhone 4.
"Once you press the on-screen camera key, the image is taken immediately. It's the fastest image-capturing phone on the market,"
Nokia PM, Jens Wilkes stressed.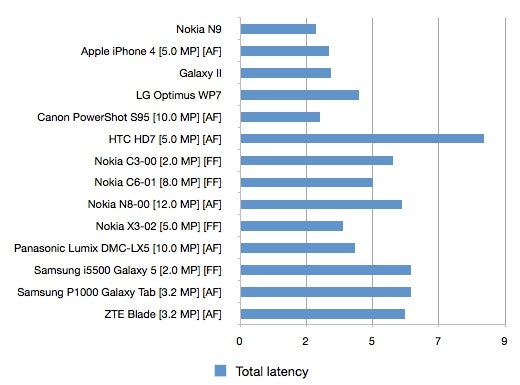 The latency on some cameraphones
Curiously, the N9's 8-megapixel Carl Zeiss auto-focus lens is much faster than the 12-megapixel snapper on the Nokia N8, which took some 6 seconds to capture an image. Oh, and if you ever wondered where this
Carl Zeiss branding
comes from, Nokia reveals that to get a camera approved by the optycal system maker, it has to pass the tests to finally gain Carl Zeiss's approval.
The Nokia N9 also hit an industry-first with
non-destructive photo editing
allowing you to revert step-by-step all changes you've made to an image.
With
no dedicated shutter key
, you'll have to rely on a software button, which you can move around to focus on different objects. Except for that, the continuous auto-focus will do its job and color the box blue to let you know that the object is in focus. The N9's snapper supports up to four times digital zoom, while the camera focus range starts from 10 cm and goes to infinity. It can also record 720p HD video with a frame rate of 30 fps.