Nokia (Microsoft) tried to troll Apple's WWDC 2014 with smart tweets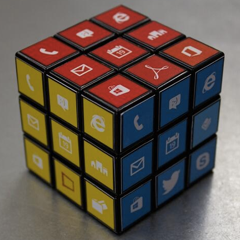 Apple today
announced iOS 8
and OS X Yosemite at
WWDC 2014
, and a lot of people interested in technology watched the event - including Apple's rivals. Take Nokia, for example - which, as a phone maker, is now part of Microsoft, and didn't want to go unnoticed during WWDC. The official Nokia US twitter account tried to troll Apple's announcements with various tweets that included the #wwdc hashtag, all while advising people to make the switch to Lumia smartphones.
Nokia's tweets included references to Windows Phone 8.1's Word Flow - which allegedly provides "the fastest typing in the world", thus possibly being better than iOS 8's new QuickType. The company also reminded us what a Lumia smartphone could do in the Yosemite National Park: take (good) photos. Another tweet allows Lumia fans to win a Nokia DC-19 universal portable USB charger by saying what made them switch, or want to switch from iOS (see the third source link below). Nokia even tweeted: "we think Joe Belfiore has better hair" than Apple's senior VP of Software Engineering Craig Federighi (who was on stage at WWDC to talk about both OS X Yosemite and iOS 8). Well, we definitely didn't see that coming.
All in all, it's always fun to see competing companies fighting for attention, isn't it?
sources: Nokia US (
1
), (
2
), (
3
), (
4
), (
5
), (
6
)