Nokia Lumia 2520 for T-Mobile and release schedule for three Nokia devices this summer
9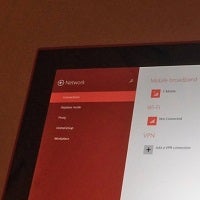 Nokia's Windows RT 8.1 tablet is a handy little slate. The display is nice, the battery life is great, it comes with Office RT, it even has a decent camera, is not expensive, and is mobile-ready. The folio keyboard accessory is a nice touch too since it adds about an additional 50% to the battery usage on the tablet.
The
Lumia 2520
arrived on the scene with Verizon and AT&T, though it now appears that T-Mobile will soon be offering the slate as part of an apparent
expansion of offerings running Windows
.
Might that tablet be one of the devices listed on this leaked image of a release schedule for a few different Nokia devices? It is possible, but we cannot say one way or the other. None of the RM numbers are anything we have seen before, but they are close to some models we have seen.
According to the schedule, we are fast approaching a "sales decision" on RM-1017 this month, which, according to @evleaks, precedes a public release by about 3-4 weeks. That means we will see one new Nokia in August, and maybe two more in late September or early October.
The RM numbering scheme does not follow a rhyme or reason when it comes to specifications. RM-940 is the
Lumia 1520
for AT&T, and we know that thing is the real deal when it comes to specs.
RM-1027, which we reported in May
, is clearly a lower-spec device.
We are certain to learn more about the upcoming tablet for T-Mobile, as well as these other devices, in the coming weeks.
source: @evleaks (
1
,
2
)